Offered for sale by Hartzler Pianos are restored Great American Pianos: Steinway and Sons (www.steinway.com), Mason and Hamlin (www.masonhamlin.com) and Baldwin (now made in China) These manufacturers represent the finest pianos in the world and when carefully restored the result is a fantastic instrument.
Pianos for sale are in 2 categories:
The first category is completely restored pianos, generally Steinway and Sons. These will have all new action parts, new belly, and new finish. They look and perform like a brand new piano, typically at half the cost of a new Steinway.
The second category reflects my belief that pianists don't need to spend big money for a great piano. These partially restored pianos are a great value but still provide high performance that pianists need. The case may not be flawless and some of the vintage parts may be retained, but these are still a joy to play.
Thank you for the wonderful job you did with the church's piano. It is simply amazing- the action, the tone, everything about it is outstanding. Everyone is delighted with the results of your expertise.
My sincere thanks Bryan!
Nancy Clark
Director of music, Delaware Bible Church
Please note that pianos for sale are available to see by appointment only. Email or call me and we can arrange a time for you to see these outstanding instruments.
bryan@hartzlerpianos.com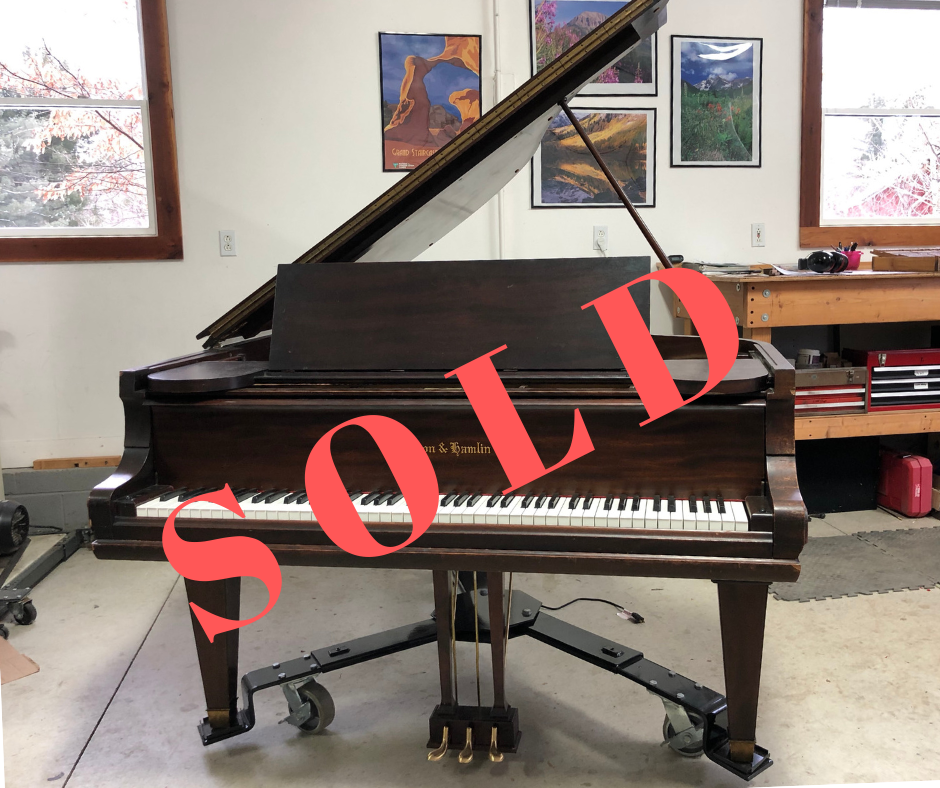 5'8″
#25438
Built 1915, restored 2018
Astonishing piano for its size.
$7500 SOLD
Mason & Hamlin A

Mason & Hamlin A
Please contact me to schedule a piano tuning appointment.