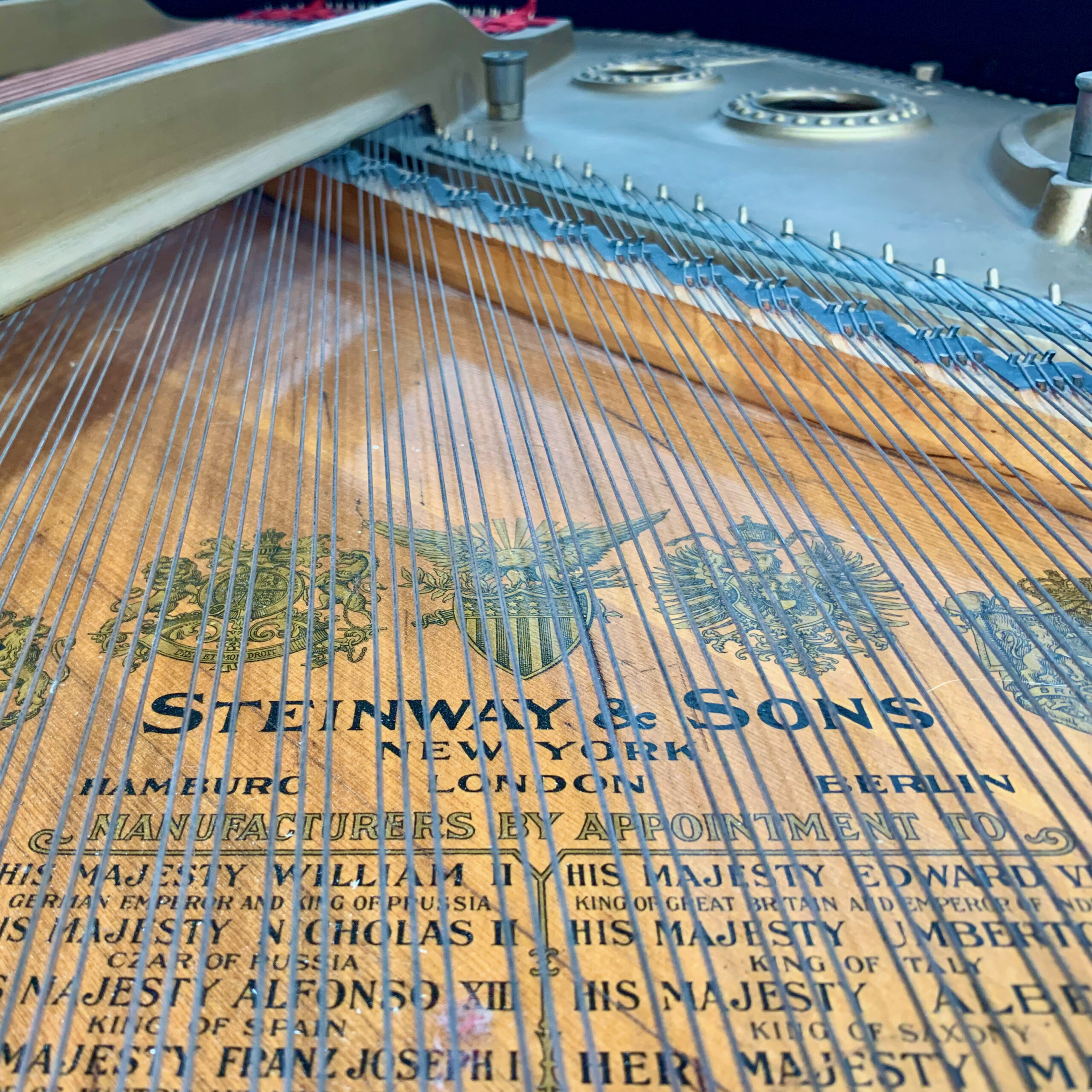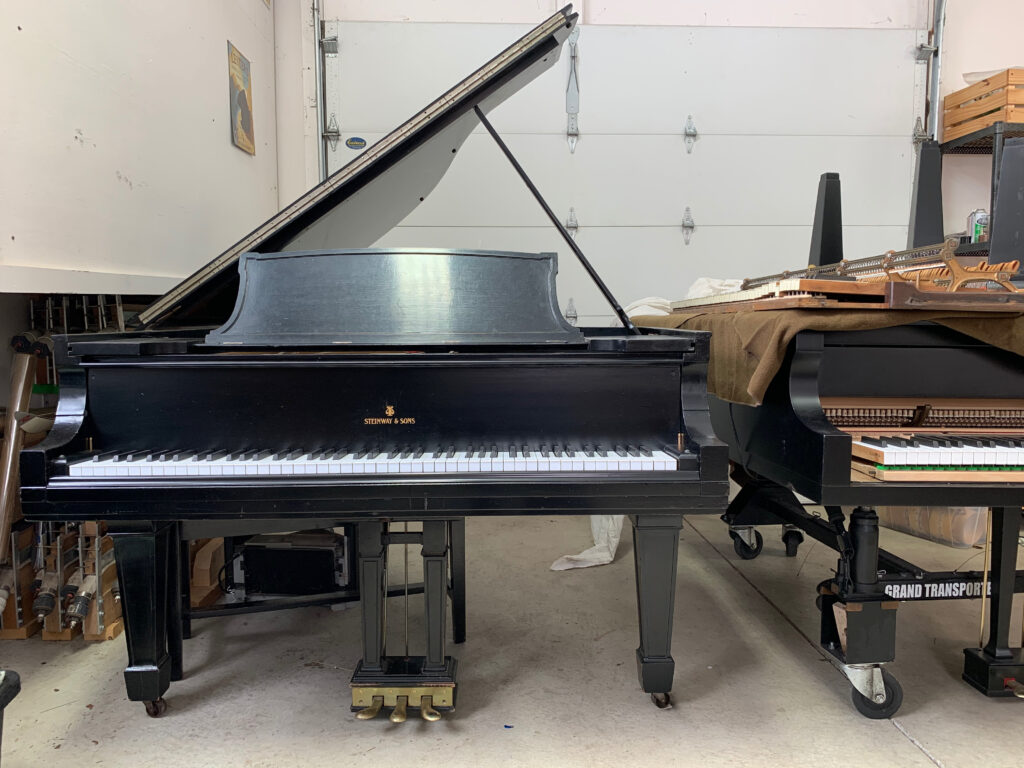 1912 Steinway Model A
$14,000 USD
6'4″ small grand piano.
1912 model A
Action parts and hammers are brand new or mint condition.
Steinway hammers, Steinway whippens, Steinway backchecks, Renner shanks/flanges, new damper felt, Steinway Ivoplast key tops, restored ebony sharp keys. Action performance is outstanding- fast and light.
Ebony satin finish is in good condition.* 
Original pinblock was re-strung previously, but tuning pins are tight. 
The integrity of the soundboard is excellent with no loose ribs or large cracks, but there are 2 very narrow cracks that are visible in dry weather. Pictures available upon request.
*If you want a piano with a flawless outer case, you will spend a lot more money. Nonetheless, at 14k it's a great price for the excellent performance you achieve with this piano. I tell people it is a great 'starter Steinway' that folks can enjoy as-is or choose to do additional restoration work now or at some point in the future. The outer case has light "character" that lets you know it has been played and loved.
5 year warranty on all action parts and the damper system.
Additional pictures via email available upon request.